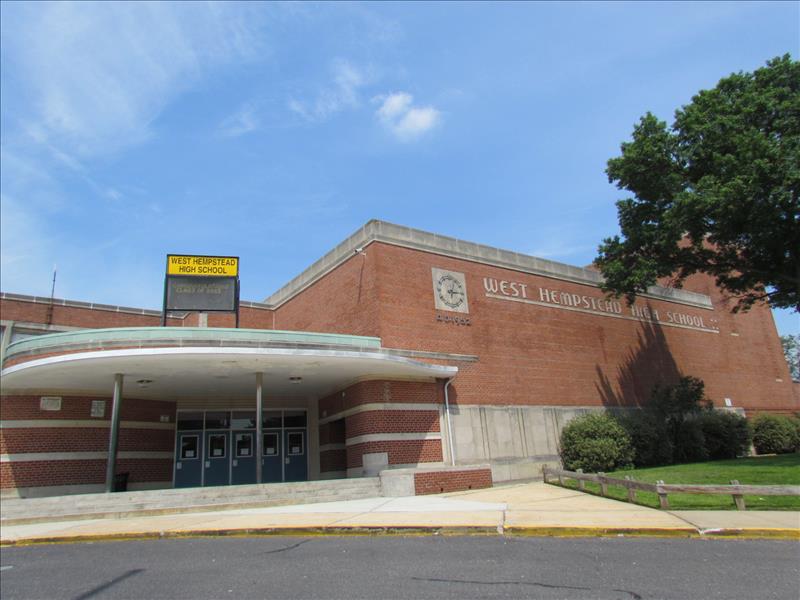 Free SAT/ACT Classes
(Method Test Prep is offering FREE SAT/ACT classes everyday at 11 am on their FACEBOOK Page)

Graduation Cap and Gown Order Form 2020-2021

Curriculum Fair PowerPoint Presentation

Curriculum Fair Department Video Presentations

Tutoring Sign-Up: The S.T.E.M. and National Honor Societies will be offering free tutoring for West Hempstead High School students in grades 9-12. Tutoring will be 1x a week for 1 hr virtually. Please be aware space is limited and tutors will be assigned on a first come first serve basis.

Teacher Reacher Information

An Introduction to the AP Program: Interested in Advanced Placement Courses? This presentation includes information on our to staff, courses, requirements, AP Capstone Diploma, the benefits, weighted averages and the process.

Free Cardiac Screening for Student Athletes in Grades 9-12

Influenza Information

SAT Information for Seniors - Distance Learners ONLY


College Visits Flyer

Links from 12th Grade College Information Night Presentation

#RamResolve Principal Series Parent Presentation

HS 9-Period Bell Schedule

School Map

Power School Information Update (English) (Spanish)
WHHS Senior Named News 12 Scholar Athlete
Dolapo Babalola, a senior at West Hempstead High School, was recently recognized as a News 12 Scholar Athlete. Dolapo is a two-time all-county sprinter and holds the 100-meter hurdles record for the high school. He has garnered honors in volleyball and also participates in the drama club, performing in the school's productions. Dolapo is also a member of the Key Club, writes for the school newspaper and boasts a 95 GPA. Dolapo received a $1,000 scholarship sponsored by Bethpage Federal Credit Union in recognition of his hard work on and off the field. Congratulations Dolapo, the #RamFam is proud of you!
Solving For Tomorrow in West Hempstead
A team of students at West Hempstead High School have been selected as semi-finalists in the Samsung Solve for Tomorrow 2020-2021 Education Contest. Solve for Tomorrow addresses the countrywide academic challenge of increasing students' pursuit of science, technology, engineering and math education. Students are tasked with showing how STEM can be applied to help improve their communities.
Ninth grade students Steven Poirot and Alicia Maria and 10th grade students Tenoch Jaramillio, Glenda Garcia, Victoria Guerrier and Glorida Guerrier, with the guidance of science research teacher Sal Trupia, brainstormed a few ideas for how to meet the challenge. They eventually decided on a very topical and ecofriendly idea: biodegradable masks. After ample research and planning, they submitted the concept in December 2020.
"We had a few other ideas, but when we came up with the biodegradable masks, we thought it was definitely the best one because of what's going on in the world," Tenoch said.
As semifinalists, they are required to create a short video exhibiting their process, from the initial idea to creating a prototype. The team has constructed a dark room in one of the school's science labs, which they will use to test out the effectiveness of their prototypes using highlighter fluid and a black light. If they are selected, they will be among 10 other national finalists. Samsung will announce three national winners in May.
Through Solve for Tomorrow, Samsung is hoping to foster interest in STEM among students and illustrate the practical impact these subjects can have. Samsung will give away more than $2,000,000 in technology, classroom supplies, and other contest prizes to schools this year through Solve for Tomorrow.
"STEM is such an important part of the curriculum and culture here at West Hempstead," Principal James DeTommaso said. "We are very proud of their ingenuity and innovation."
400 Nassau Blvd, West Hempstead, NY 11552
Phone: (516) 390-3214
Fax: (516) 489-1769
Principal: Joseph Pumo

Assistant Principals:
Mrs. Michelle Lambo-Maron
Mr. Vronski Mesidor
Mr. Richard Santoro