Concussion Information - Secondary School
For more information, please contact Christopher Mistretta, Director of Health, Physical Education, and Athletics at 516 390-3253 or cmistretta@whufsd.com
Physical Education, Health, and Athletics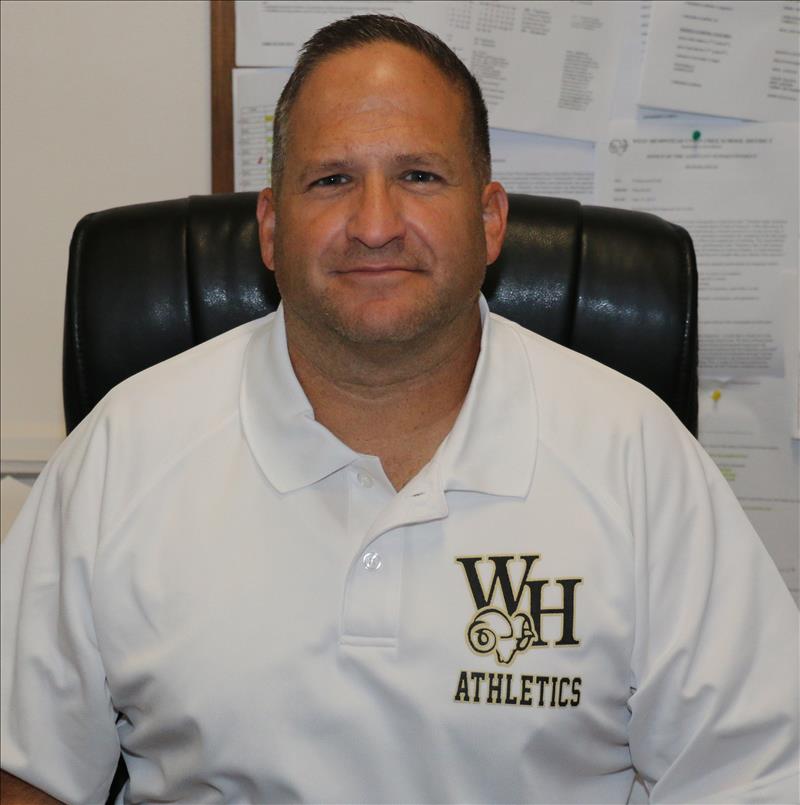 Christopher Mistretta
Director of Physical Education, Health & Athletics
(516) 390-3253

Welcome to the Health, Physical Education, and Athletics page. Here is an overview of each department.
The mission of our physical education program is to provide each student with the knowledge and skills to become independent learners so each student can make informed decisions that will empower them to achieve and maintain a healthy lifestyle. Our physical education teachers provide a safe learning environment for our students to participate in a variety of physical activities. The curriculum will follow all the national and state standards for physical education.
The objective of our health education program is to promote wellness, health literacy, and positive healthy behaviors in our students. The health education curriculum and instruction will help students learn skills they will use to make healthy choices throughout their lifetime. The goal of the health education program is to develop responsible and mature decision making in all our students.
The West Hempstead School District understands that interscholastic athletics play significant part of the educational process. The combination of academics enhances the quality of students' lives and expands their options for learning and personal growth. Athletics provide an educational opportunity in which students can learn essential life lessons beyond those that can be learned in an academic classroom. The West Hempstead School District believes that the essential requirements for teamwork, the mental and physical challenges of training and competition, and the experience of winning and losing graciously and respectfully are important life lessons in every student's developmental experience. These lessons will serve students well in the future. Coaches, parents and other members of the school community will help students develop character by continually discussing, modeling and reinforcing the desired attitudes and beliefs over time. The West Hempstead School District also believes that participation on an athletic team or teams demands a commitment that involves both dedication and sacrifice. This is required not only of student athletes, but also coaches and parents.