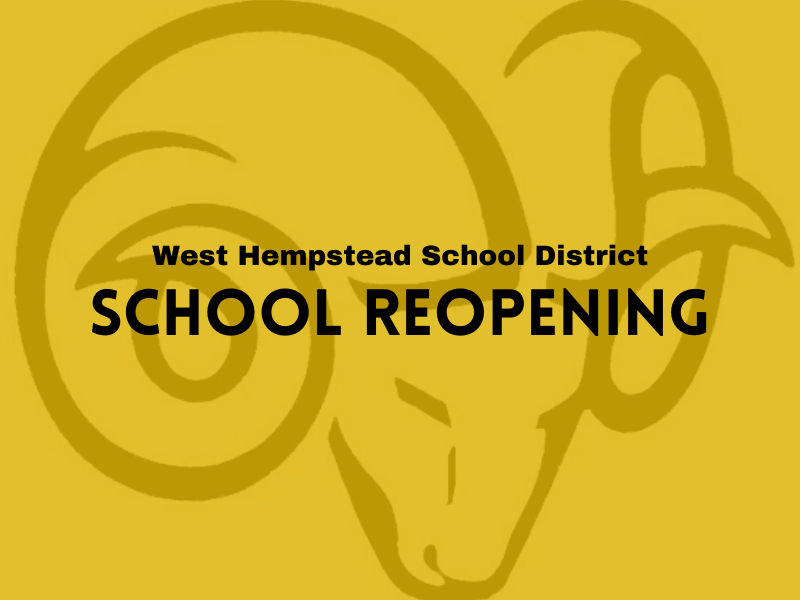 All information regarding the reopening of schools for the 2021-22 school year will be posted here. Please check back frequently as resources are added.
3/8/22 - We are now accepting filed permits for both indoor and outdoor activities.
School Reopening Update - 1/18/22
New York State Affirmation of Isolation Form
Affirmation of Quarantine Form
Nassau County COVID-19 Isolation/Quarantine Orders
Current CDC Guidance
Travel Advisory
See information below regarding current COVID-19 requirements and recommendations for international travel.

Regarding international travel, as of June 25, 2021, the New York State Travel Advisory is no longer in effect. (COVID-19 Travel Advisory | Department of Health (ny.gov)) DOH states that all travelers, domestic and international, should continue to follow all CDC travel requirements.

The CDC guidelines for international travel (International Travel | CDC) require international travelers returning to the US who are unvaccinated to obtain a COVID-19 negative test result no more than one day before travel. After arrival in the US, international travelers are recommended to get tested 3-5 days after travel, self-monitor for COVID symptoms, and follow all state and local recommendations or requirements after travel. In addition, for unvaccinated individuals, CDC recommends international travelers to stay home and self-quarantine for a full 7 days after travel, even if the individual tests negative at 3-5 days. If the individual does not get tested, CDC recommends that he or she stay home and self-quarantine for 10 days after travel.

Further, CDC includes the following recommendations for individuals who have recovered from a documented COVID-19 infection within the past 90 days (regardless of vaccination status): You do NOT need to get a test 3-5 days after travel. People can continue to test positive for up to 90 days after diagnosis and not be infectious to others. You also do not need to self-quarantine after travel. If you develop COVID-19 symptoms after travel, isolate and consult with a healthcare provider for testing recommendations.

Effective November 8, 2021, all non-immigrant, non-citizen air travelers to the US will be required to be fully vaccinated and to provide proof of vaccination status prior to boarding a plane to the US. There are exceptions to this requirement for children under 18 years old, as well as other exceptions listed on CDC's website - Requirement for Proof of COVID-19 Vaccination for Air Passengers | CDC.
Update - 9/13
The New York State Department of Health Commissioner's Determination on COVID-19 Testing Pursuant to 10 N.Y.C.R.R. 2.62 provides that the District is required to offer screening testing to unvaccinated students on a weekly basis in geographic areas identified by the CDC as having moderate, substantial, or high transmission rates. Please contact drehman@whufsd.com should you require such testing from the District.
Update - 8/27
Effective immediately, in accordance with the Commissioner's Determination issued pursuant to 10 NYCRR 2.60, any person over the age of 2 (including all students, personnel, teachers, administrators, contractors, and visitors) must wear masks at all times indoors in P-12 school buildings, regardless of vaccination status. People with medical or developmental conditions that prevent them from wearing a mask may be exempted from mask requirements, as documented by a medical provider. People do not need to wear masks when eating, drinking, singing, or playing a wind instrument; when masks are removed for these purposes, individuals must be spaced six feet apart. All mask requirements must be applied consistently with any state and federal law (e.g., Americans with Disabilities Act).
Visitors
Schools should review their rules for visitors and family engagement activities.
Schools should limit nonessential visitors, volunteers, and activities involving external groups or organizations, particularly in areas where there is moderate-to-high COVID-19 community transmission.
Schools should not limit access for direct service providers but can ensure compliance with school visitor policies.
Schools should continue to emphasize the importance of staying home when sick. Anyone, including visitors, who have symptoms of infectious illness, such as flu or COVID-19 should stay home and seek testing and care, regardless of vaccination status.
Guidance for COVID-19 Prevention in K-12 Schools
Students benefit from in-person learning, and safely returning to in-person instruction in the fall 2021 is a priority.

Vaccination is the leading public health prevention strategy to end the COVID-19 pandemic. Promoting vaccination can help schools safely return to in-person learning as well as extracurricular activities and sports.

Due to the circulating and highly contagious Delta variant, CDC recommends universal indoor masking by all students (age 2 and older), staff, teachers, and visitors to K-12 schools, regardless of vaccination status.

In addition to universal indoor masking, CDC recommends schools maintain at least 3 feet of physical distance between students within classrooms to reduce transmission risk. When it is not possible to maintain a physical distance of at least 3 feet, such as when schools cannot fully re-open while maintaining these distances, it is especially important to layer multiple other prevention strategies, such as screening testing.

Screening testing, ventilation, handwashing and respiratory etiquette, staying home when sick and getting tested, contact tracing in combination with quarantine and isolation, and cleaning and disinfection are also important layers of prevention to keep schools safe.

Students, teachers, and staff should stay home when they have signs of any infectious illness and be referred to their healthcare provider for testing and care.

Many schools serve children under the age of 12 who are not eligible for vaccination at this time. Therefore, this guidance emphasizes implementing layered prevention strategies (e.g., using multiple prevention strategies together consistently) to protect students, teachers, staff, visitors, and other members of their households and support in-person learning.

Localities should monitor community transmission, vaccination coverage, screening testing, and occurrence of outbreaks to guide decisions on the level of layered prevention strategies (e.g., physical distancing, screening testing).
Key Takeaway #1
As we learned last year, students learn best when in school with their educators and classmates.

All students and staff will be returning to school.

There is no hybrid or full-remote option.
Key Takeaway #2
We do not believe it is a public school's obligation to instruct families on what choices to make when it comes to vaccinations.

We will follow all state-mandated policies and procedures.
Key Takeaway #3
Masks will be optional for everyone (indoors and outdoors).

The district is supplying each student and staff member with a mask.

They can wear their own cloth mask if they choose.

Knitted, vented, bandanas, or gaiters are not acceptable.

In all settings, masking continues to be required upon return from isolation during days 6 through 10 after COVID-19 infection.

Masking, regardless of vaccination status, is strongly recommended for 10 days after a known exposure.

Testing on Day 5 after exposure is strongly recommended to detect infection among individuals identified as exposed or potentially exposed; identification of exposed individuals may be simplified by using group (e.g., classroom, school bus) rather than individual assessments. Contact tracing ("individual assessments of exposure") also may be helpful to identify exposed individuals.

Masking is no longer required on school buses or vans.
This updated guidance aligns with the new CDC Community Burden Framework which guides state and local jurisdictions on COVID-19 mitigation measures based on the level of community burden. Counties are designated "Low" COVID-19 burden when there are fewer than 200 new cases per 100,000 residents over the previous 7 days, there are fewer than 10 new admissions per 100,000 persons total over the previous 7 days, and less than 10% of all occupied inpatient hospital beds are occupied by someone with COVID-19. CDC guidance recommends masking for all individuals, including in schools, when jurisdiction is at a "High" community burden.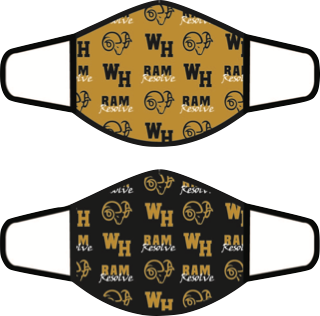 Key Takeaway #4
The goal of social distancing is to decrease viral spread among people.

Students, staff, and visitors will maintain the social distancing protocol of 6 feet whenever possible.
Key Takeaways #5, 6, 7, & 8
Screening testing, ventilation, handwashing, and respiratory etiquette staying home when sick and getting tested, contact tracing in combination with quarantine and isolation, and cleaning and disinfection are also important layers of prevention to keep schools safe.
NYS aligns with the CDC definition of close contact in schools. In the school setting, with universal masking, a close contact was generally defined as less than 3 feet from an infected student if both the infected student and the exposed student(s) correctly and consistently wore well-fitting masks the entire time. The exception allowing 3-feet of distance to determine exposure in schools does not apply to unmasked individuals, nor does it apply to teachers, staff, or other adults regardless of masking. This means that in settings where masks are not worn, anyone within a 6-foot radius of an infected person should be considered exposed.
To protect themselves and others and stop the spread of COVID-19 in the household and community, schools should notify through either group or individual level contact tracing affected school staff, students, and their parents/guardians whenever an individual either:
1. Was in the same room as an infected individual and so was exposed or potentially exposed (i.e., in the same classroom as an infected individual for longer than 15 minutes), if schools are employing "group-level contact tracing," or
2. Was identified as being exposed because they were a close contact of an infected individual if schools are employing "individual-level contact tracing."
Note: Group contract tracing, (e.g., classroom, school bus), in #1 above, is expected to alleviate the need for most classic ("individual") contact tracing in schools. Criterion #2 above should be used if the school is conducting individual-level contact tracing to reduce the number of students affected by masking/testing and in some situations where there might have been exposures outside the classroom setting, such as non-classroom-based extracurricular activities.
NYSDOH recommends exposed or potentially exposed individuals follow NYSDOH Isolation and Quarantine Guidance (2/4/22) for testing and masking.
Key Takeaway #6
Students, teachers, and staff should stay home when they have signs of any infectious illness and be referred to their healthcare provider for testing and care.
Health & Safety Protocols
Symptoms of COVID-19 Students and staff will be excluded from school if they have any of the following:
| | |
| --- | --- |
| Fever | Muscle aches |
| Shortness of breath | Chills |
| Difficulty breathing | Fatigue |
| Loss of taste or smell | Headache |
| New or worsening cough | Congestion/runny nose |
| Sore throat | Diarrhea |
| Nausea or vomiting | |
Students or staff excluded for these symptoms should not return until they have had a medical evaluation that determines that their symptoms were more likely due to another cause (e.g., sore throat due to strep throat). In this latter case, the individual can return when they meet noncontagious criteria for that condition.
Hand Hygiene
Students and staff must practice good hand hygiene to help reduce the spread of COVID-19. We will strongly consider planning time in the school day schedule to allow for hand hygiene. Hand hygiene includes:
Traditional hand washing (with soap and water, lathering for a minimum of 20 seconds), which is the preferred method;

Use of alcohol-based hand sanitizers (60% alcohol or greater) when soap and water are not available, and hands are not visibly dirty.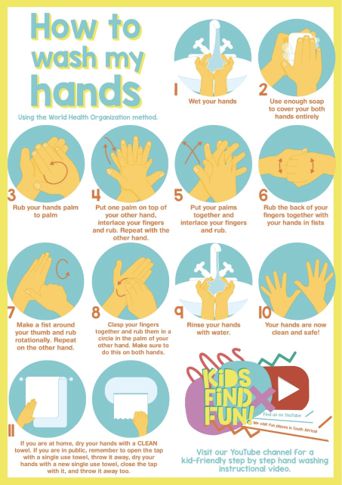 Learning Opportunities
Schools will provide instruction to the school community on how to follow the new safety protocols safely including:
Hand hygiene

Wearing face covering

Social distancing

Respiratory hygiene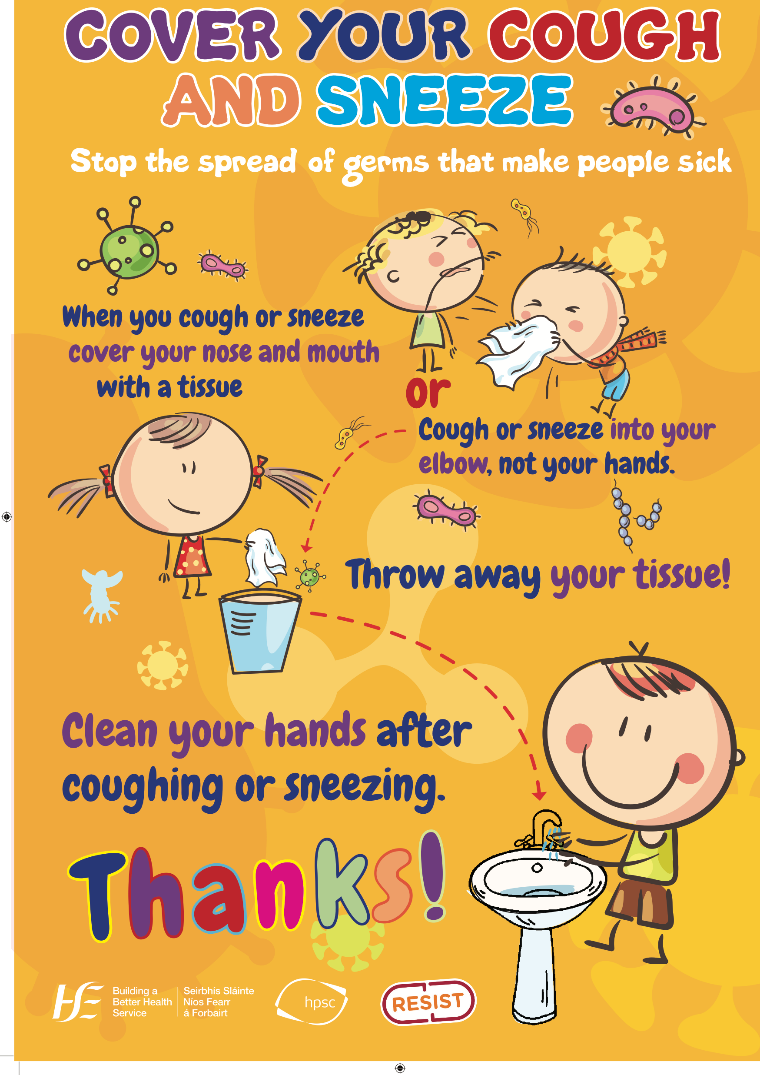 Signage
Signs throughout the school buildings will share messages with the school community, consistent with DOH COVID-19 signage regarding public health protections against COVID-19.
Signage will be used to remind and encourage individuals to:
Stay home if they feel sick.

Cover their nose and mouth with an acceptable face covering when unable to maintain social distance from others or in accordance with any stricter policy implemented by the school.

Properly store and, when necessary, discard PPE.

Adhere to social distancing instructions.

Report symptoms of, or exposure to, COVID-19, and how they should do so.

Follow hand hygiene and cleaning and disinfection guidelines.

Follow respiratory hygiene and cough etiquette.
Signage will also be used to help reduce bi-directional foot traffic.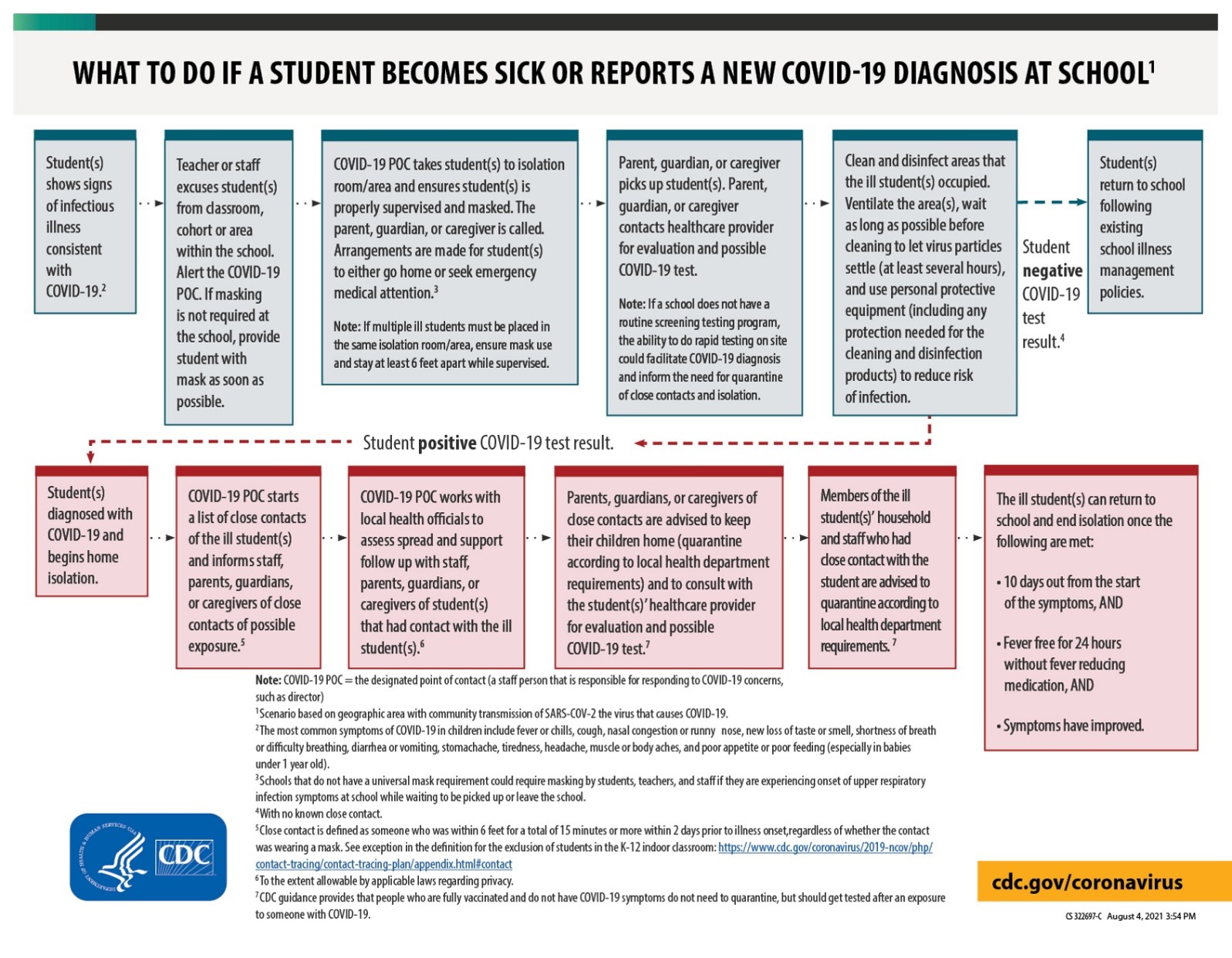 Student - Ill with symptoms of COVID-19 while at school
Ill with Symptoms of COVID-19 while at School
Fully vaccinated people are not considered close contacts as per the CDC/NCDOH.

Fully vaccinated close contacts should be referred for COVID-19 testing. If asymptomatic, fully vaccinated close contacts do not need to quarantine at home following an exposure (they can continue to attend school in-person and participate in other activities). In addition to correctly wearing masks in school, they should wear a mask in other indoor public settings for 14 days or until they receive a negative test result.

Close contacts who are not fully vaccinated should be referred for COVID-19 testing. Regardless of test result, they should quarantine at home for 14 days after exposure. Options to shorten quarantine provide acceptable alternatives of a 10-day quarantine or a 7-day quarantine combined with testing and a negative test result.
Isolation Rooms
There are dedicated rooms for students who are suspected to have COVID-19.

This year it is even more important for anyone in our school system to stay home. If they are sick.

In the past, people may have come in with a cold, ear infection, and have even given their child Tylenol. This is NOT acceptable.

If you are sick, stay home.
Metrics for School & Community
The Superintendent will consult with the NCDOH and the BOE to determine any closing regardless of NYS metrics.
Ventilation
We will follow the following ventilation requirements in the NYSED Reopening Guidance, including the following:
Maintain adequate code required ventilation (natural or mechanical) as designed.

Exhaust schedule-adjusted in each building to run for longer periods.

All windows in classrooms, hallways, and offices will remain open during the school day (whenever practical).

All classroom and office doors must remain open.
If other air cleaning equipment is proposed, we will submit any such proposal(s) to OFP for review and approval. We will increase the fresh air ventilation rate to the extent possible to aid in maintaining healthy indoor air quality.
Cleaning
Normal routine cleaning with soap and water will decrease how much of the virus is on surfaces and objects, which reduces the risk of exposure;

Disinfection using US Environmental Protection Agency (EPA)-approved disinfectants against COVID-19. We will identify cleaning and disinfection frequency for each facility and area type;

We will maintain logs that include the date, time, and scope of cleaning and disinfection in a facility or area.

High-touch surfaces may be cleaned and disinfected frequently though out the day. Examples of high touch surfaces include:
| | | | | |
| --- | --- | --- | --- | --- |
| Tables | Doorknobs | Light Switches | Countertops | Handles |
| Desks | Phones | Keyboards & Tablets | Toilets & Restrooms | Faucets & Sinks |
We will follow our established schedule for cleaning and/or changing heating/air conditioning system filters.
Restrooms
There will be restroom breaks for the youngest students as a class.

Older students will be trained in the expectations of waiting outside the restroom.

We do not have bathroom attendants, but adults will be monitoring (we will not have adults in the bathrooms unless there is an emergency).
Transportation
Students have the option to wear masks on the bus.

All buses (conforming and non-conforming to Federal Motor Carrier Safety Standards, as well as type A, C, or D), which are used every day, will be cleaned/disinfected once a day. High contact spots will be wiped down after the am and pm run depending upon the disinfection schedule. (For example, some buses might be cleaned between the am and pm runs while other buses may be cleaned/disinfected after the pm run).

School buses will not be equipped with hand sanitizer due to its combustible composition and potential liability to the carrier or district. School bus drivers, monitors, and attendants will not carry personal bottles of hand sanitizer with them on school buses.

We will fulfill existing mandates regarding the safe and effective transportation of students who are homeless (McKinney-Vento), in foster care, have disabilities and attend non-public schools and charter schools.
School Bus Staff
School bus drivers, monitors, attendants, and mechanics can wear a face-covering along with an optional face shield;

Transportation staff (drivers, monitors, attendants, mechanics, and cleaners) will be trained and provided periodic refreshers on the proper use of PPE and the signs and symptoms of COVID-19;

Transportation departments/carriers will provide PPE such as masks and gloves for drivers, monitors, and attendants in buses as well as hand sanitizer for all staff in their transportation locations such as dispatch offices, employee lunch/break rooms and/or bus garages.

Drivers, monitors, and attendants who must have direct physical contact with a child will wear gloves.
Food Services
We provide all students access to school meals each day.

We will enforce appropriate rules for social distancing and will encourage hand washing before and after eating.

All meals will be compliant with NYSED Child Nutrition meal pattern requirements.

The menu may be limited.
Social Emotional Learning
Our district-wide and building-level comprehensive developmental school counseling program plan, developed under the direction of certified school counselor(s), is reviewed and updated to meet current needs. The BOE has approved it.

The district has an established School Counseling Advisory Council, comprised of parents, students, school building and/or district/charter leaders, teachers, certified school counselors, and other pupil personnel service providers including school social workers and/or school psychologists to inform the comprehensive developmental school counseling program plan. Our council meets periodically to review the current plan and make revisions based on the current needs of the students.

We will continue to provide resources and referrals which are available on our school website to address the mental health, behavioral, and emotional support services and programs as we have in the past. Our resources include community outreach and organizations which provide support programs to families, standards-based mental health curriculum maps for each grade level within our district. If we are in a distance learning situation, the support staff will contact families regularly to check-in and provide information via phone, email, and Google Classroom.

We now have a partnership with Northwell Health and South Oaks.

We will provide professional development opportunities for faculty and staff on how to talk with and support students during and after the ongoing COVID-19 public health emergency, as well as provide supports for developing coping and resilience skills for students, faculty, and staff. Our district will provide online training modules through the Global Compliance Network regarding best practices for schools during the COVID crisis.
Communication
We will continue to provide staff, students, and families with information about our school reopening plan and any modifications throughout the 2021-2022 school year.

We have created a webpage to communicate information at: https://www.whufsd.com/page/reopening-information. As well, you can expect us to utilize email, text messaging, telephone calls and social media to disseminate information.

We will make a concerted effort to place the same information on all sites. We may point you back to the website if there is a voluminous amount of information.